Technology now enables drivers to understand likely availability and reserve parking ahead of time, and drivers can digitally pay for parking using a smartphone app. Car manufacturers have an opportunity to improve driver experience and strengthen driver loyalty to their brand by providing in-car parking bookings and payments through Single Sign-On (SSO).
Parkopedia solves the time-consuming and expensive task of integrating a large variety of payment types and parking providers, by aggregating different solutions into one single payment platform. Parkopedia does not compete with parking transaction providers, but rather provides a neutral integration platform for the different providers. To allow drivers to seamlessly pay for their parking upon arriving at their destination, Parkopedia has engaged with major pay-by-phone payment providers around the world including EasyPark, PaybyPhone/ Sunhill, Parkmobile, Passport, QP, and Flowbird/Yellowbrick. This setup provides the most comprehensive coverage of on-demand payment services in Europe and North America.
Reservations
Drivers are able to find and book an off-street location before they park, benefiting from a reserved space or lower rates. They receive a booking confirmation which allows them to access and use the parking facility for a specified amount of time.
On-Demand Payments
Drivers are able to pay for parking after they park their vehicle at a supporting on-street or off-street location. Depending on the location, they can either pre-pay for a specified amount of time, or start and then later stop a parking session, paying only for the elapsed time.
We are proud that our on-demand payments solution is recognised by the industry.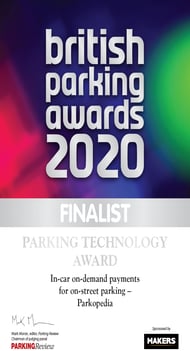 .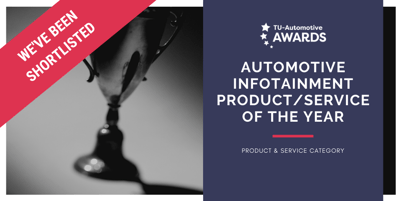 Access & Pay
Drivers arrive at an off-street location where the vehicle is recognised by its number plate, an RFID tag or similar. As they are already known to the parking operator, they are permitted to enter and exit the facility and are invoiced in arrears for the related parking charges.
The Parkopedia Difference
Parkopedia is certified to Payment Card Industry Data Security Standard (PCI DSS) SAQ-D, for the acceptance, processing, and storage of payment card information. Parkopedia is the only in-production parking payments platform that aggregates multiple payment providers and methods into a single, unified solution.