We are driving a new era of intelligent parking, constantly thinking of new ways to improve every stage of the parking experience.
We are creating high-definition indoor parking maps and the associated technology that today enable map-based navigation within parking facilities, accurate indoor service locating such as EV charging stations, as well as Automated Valet Parking in the future - all without GPS requirements.
We are resolving driver pain points and enabling car manufacturers to get ahead of the curve. Giving them the confidence they have a technology partner of unrivalled expertise and the reassurance that we will keep them there – with our reliable, future-proof solutions.
How we do it

Highly Accurate Point Clouds
We have developed our own 3D Mobile Mapping Rig to calibrate sensors, capture data and generate highly accurate colourised point clouds.

State of the art SLAM System
Our proprietary SLAM system integrates LiDAR, IMU, GNSS and high-resolution imagery using a state-of-the-art technique.

Globally Scalable Solution
Our scalable indoor mapping technology allows us to produce maps quickly and update them frequently.
Use Cases
Our indoor mapping technology can be used to deliver the following key use cases in areas with no GPS signal.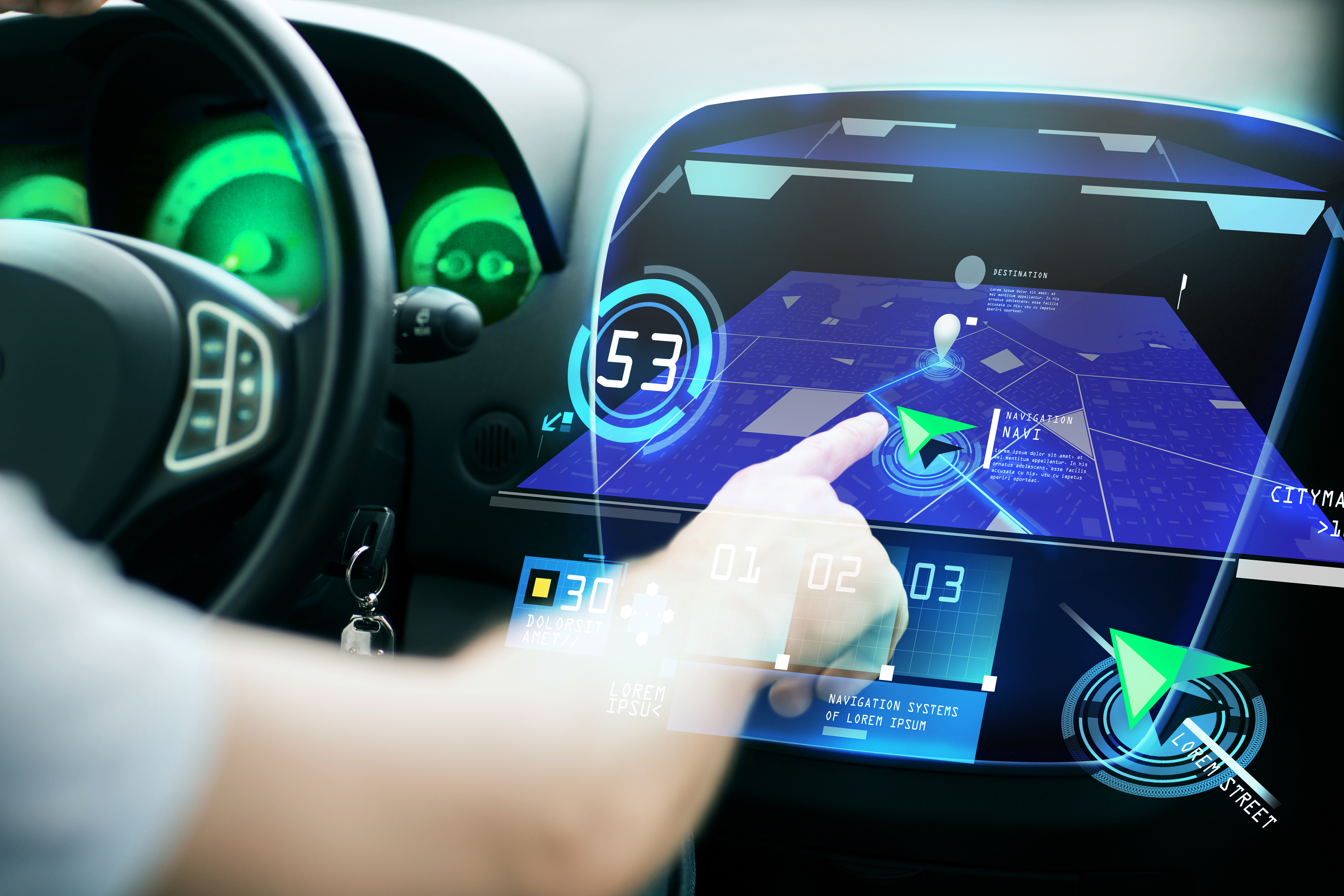 1. In-vehicle Indoor Navigation
Our high definition maps give drivers a clear vision of their entire journey, from driving to and entering a parking facility, to finding a parking space. Our indoor mapping technology can maximise efficiency and help guide drivers to the best available spaces with the shortest walking distance based on their final destination.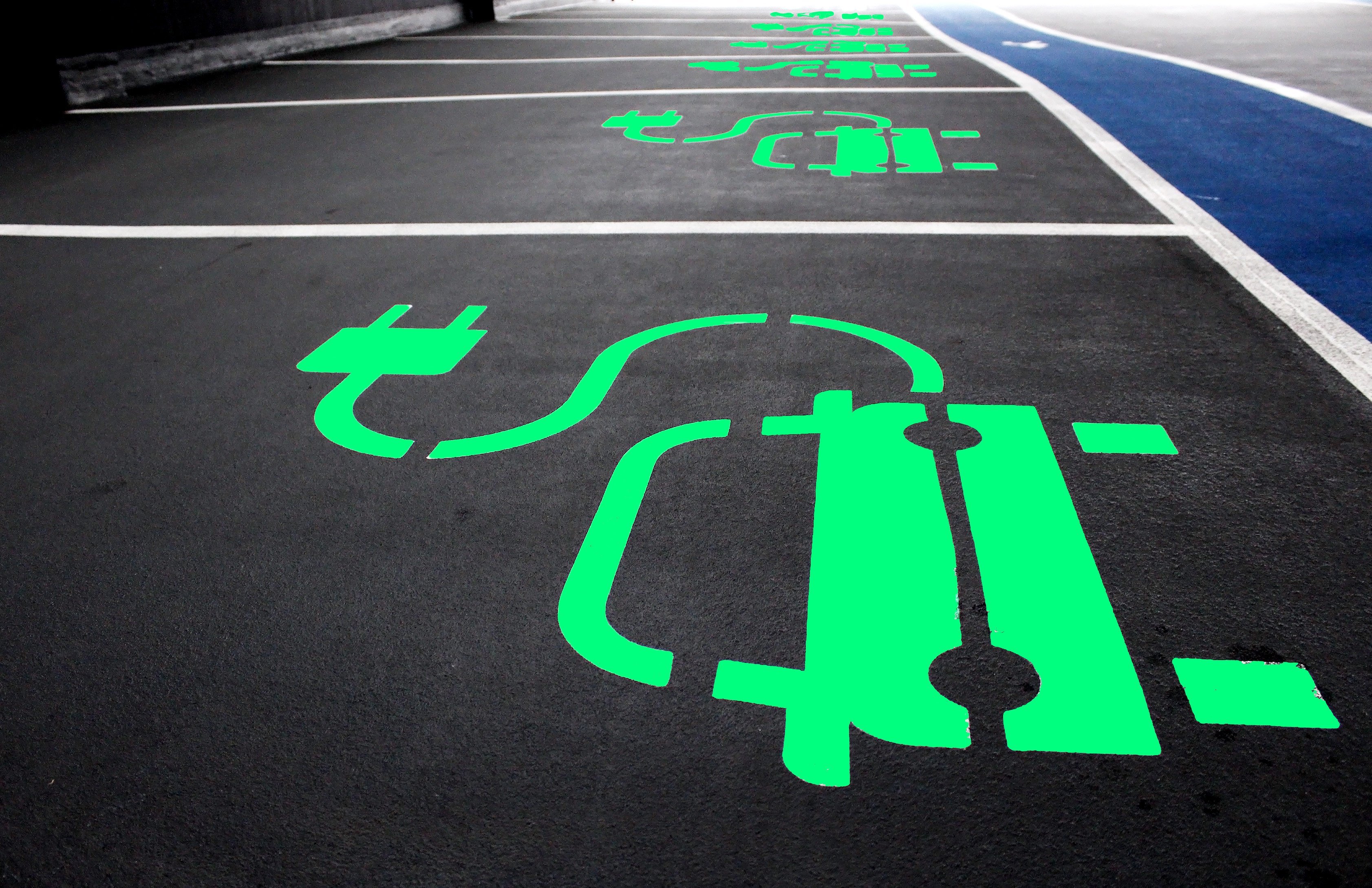 2. EV Charging
To allow drivers to easily find EV chargers in parking facilities, we are developing 'as built' indoor maps based on current layouts - as opposed to 'as designed' when EV chargers and other services were not originally featured. This gives drivers the most accurate and fresh view of both parking spaces and EV chargers, enabling seamless navigation to locations regardless of GPS availability or on-site signage.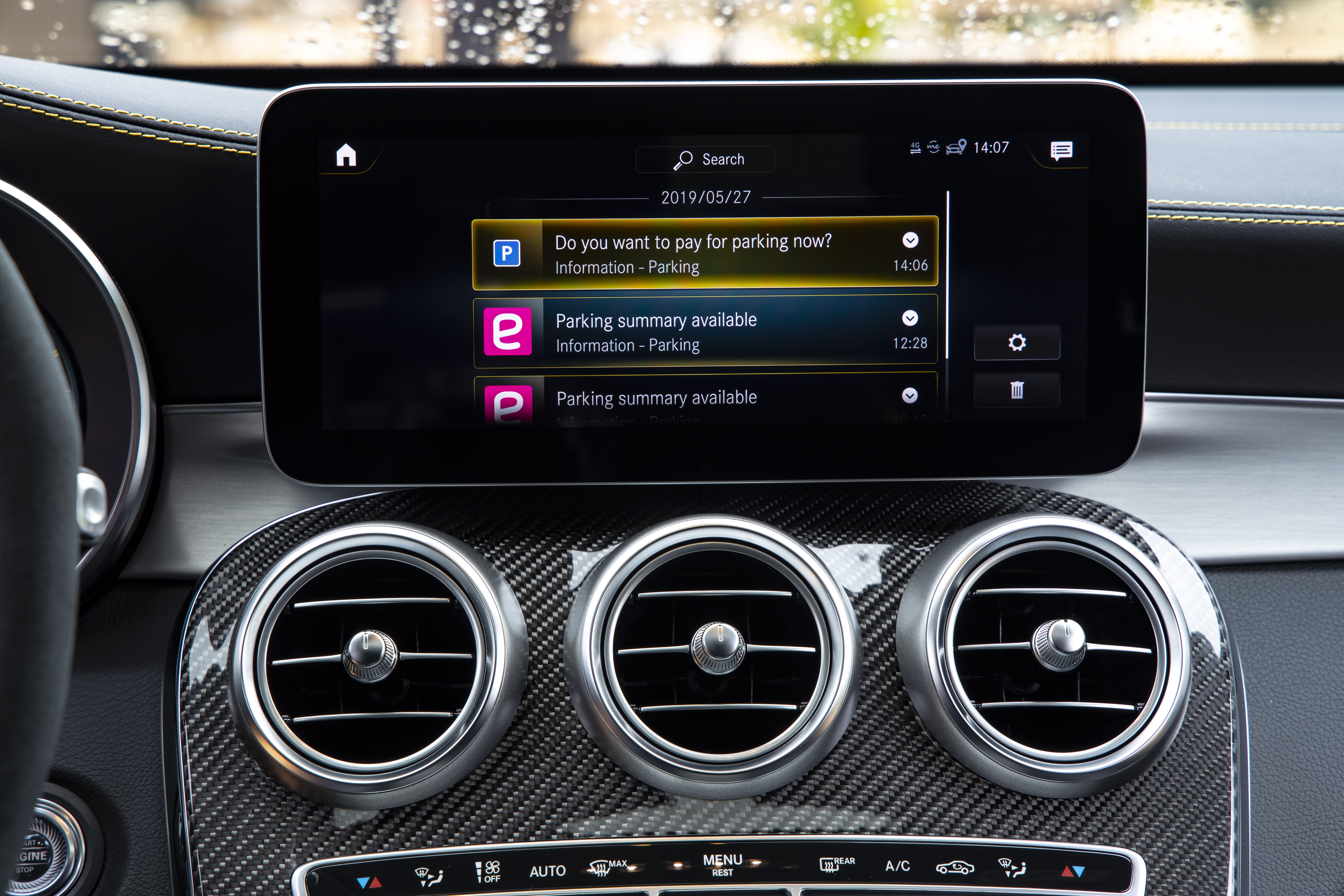 3. Transactions Integration
We have been facilitating in-vehicle payments since 2014 when our transactions platform launched with Volvo Cars. Since then, we have continued to evolve our capabilities and client integrations and are currently the only global provider for an aggregated automotive parking payments solution. Indoor maps integrated with payments provide a contact-free, integrated end-to-end parking solution for drivers.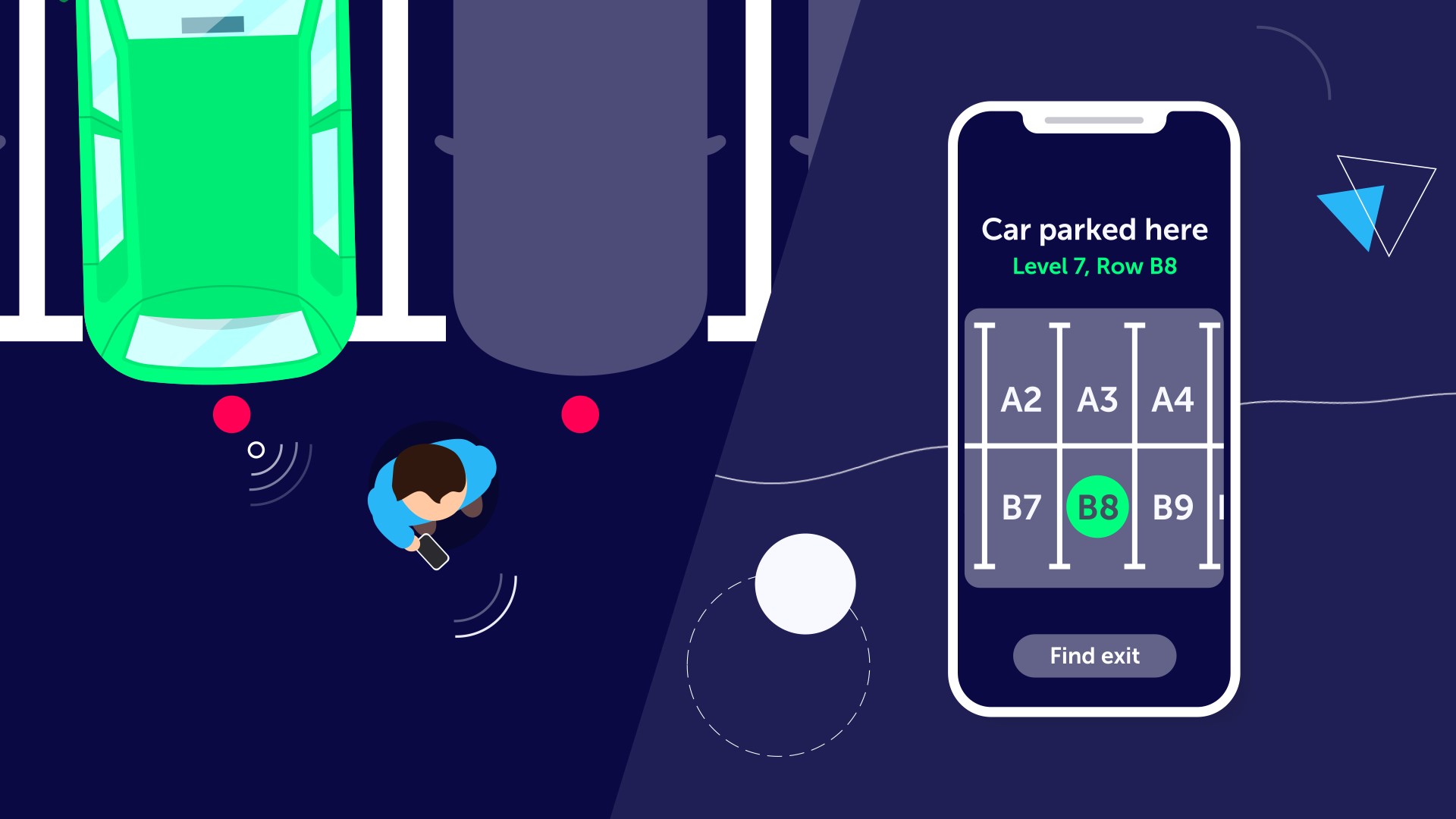 4. Indoor Positioning
Indoor positioning enables drivers to easily locate their vehicles, or service providers such as e-commerce and last-mile delivery companies. It also enables drivers to navigate inside parking facilities with pinpoint accuracy and provides end-to-end navigation.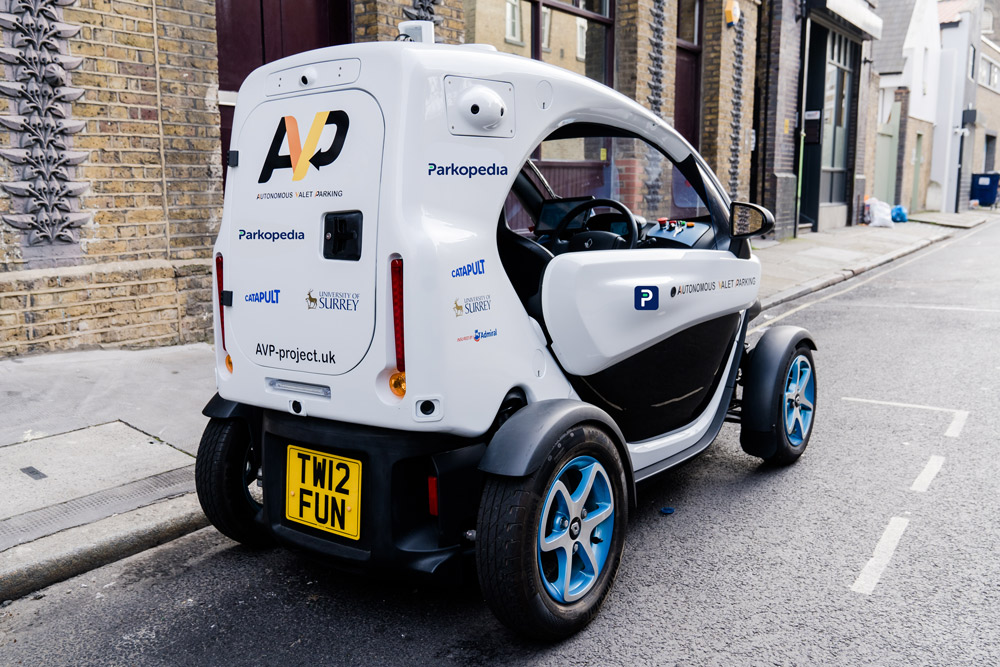 5. Automated Valet Parking
Our Automated Valet Parking solution is the world's first to use high-definition indoor maps for vehicle localisation and navigation. It is both highly cost-effective and scalable for parking operators and car manufacturers as it requires minimal infrastructure work and maintenance.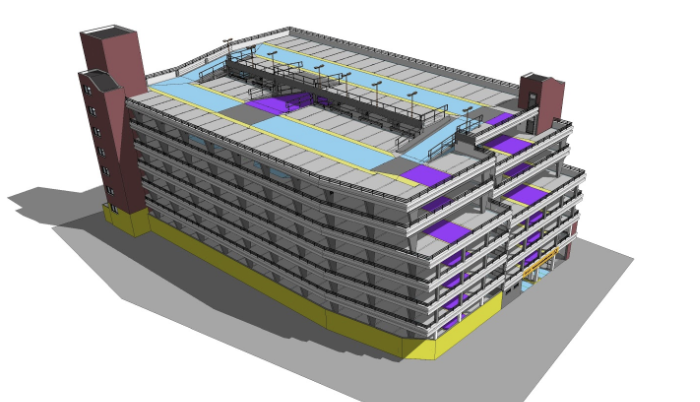 6. Architectural Models
Having high-definition 3D models of indoor parking facilities has clear benefits for parking operators looking to use their space more effectively. Examples include converting sections for logistics services, facility maintenance or transforming consumer experiences with optimised car sharing services or indoor pedestrian navigation.
Who we work with
We have successfully delivered multiple proof of concept indoor mapping projects for some of the largest automotive manufacturers in the world. We are increasing our coverage daily across Europe and will expand into new regions shortly.
The Autonomous Valet Parking project
In November 2020, we completed our Autonomous Valet Parking (AVP) project in association with the Centre for Connected and Autonomous Vehicles (CCAV) and Innovate UK. The project aimed to show the indoor mapping technology capabilities and successfully demonstrated the use of indoor mapping technology to autonomously park a vehicle within a multi-story parking garage without GPS signal.
Find out more about the AVP project on https://avp-project.uk/.
Watch our latest demo
Watch the latest production demo of an autonomous vehicle utilising indoor maps to localise and navigate inside a covered parking facility.
See Indoor Maps in action
Watch our Indoor Mapping product video to see how we help drivers get to a destination completely seamlessly.
Contact our sales representatives to find out more about our solutions