The fragmented public charging infrastructure is currently a major barrier for full EV adoption. This contributes to range anxiety and negatively impacts EV sales. Additionally, up to one-third of potential EV owners are not able to charge their vehicles at home, and will be solely reliant on the public charging network when they transition to EVs. A Seamless charging experience is crucial to EV drivers' daily lives and greater support from automakers must be provided for a successful EV transition.
Park and Charge from Parkopedia solves the two major issues affecting EV drivers today - finding and paying for charging.
Parkopedia's database of charger location data, matched with our market-leading parking data, helps EV drivers accurately find charging points globally.
Parkopedia's award-winning Payment Platform also addresses the fragmented market for EV payments, by offering simple and secure payments for automakers and their drivers.
Parkopedia combines digital parking and charging solutions to deliver the complete user experience for EV drivers.
Parkopedia is in the unique position to provide a complete EV solution due to our extensive experience of collecting accurate location data globally which allows us to match charger location data to our existing parking database of over 70 million spaces. We are also the in-vehicle payment experts - providing contactless, seamless and intuitive payment experiences to drivers since 2014.
We aggregate data from leading charging providers around the world eliminating the need for drivers to manage multiple accounts. Our Payment Platform meanwhile enables automakers to provide their drivers with an end-to-end frictionless experience to activate and pay for charging from the comfort of their vehicle, with one point of contact for the OEM. Combined with Parkopedia's unique indoor mapping service, we deliver the most comprehensive and accurate EV charging service available.

Comprehensive Global Coverage
We provide a global solution with comprehensive coverage in all major regions, building trust for drivers using integrated systems over apps, with one point of contact for OEMs.

Convenience for drivers
Our service is simple to use, from searching for parking or charging, to navigating to, and paying for parking and charging.

Flexible Integration Options
Deep integration leverages vehicle sensors to create intuitive experiences which interact seamlessly with the driving experience, while voice AI integration enables drivers to focus on their journey without distraction.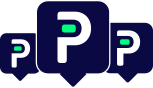 Aggregation Management
We provide the technical, operational and contractual aggregation of EV charging providers as well as management of payments through our Payment Platform or payment partners.

Global Safety and Security
We provide all security measures internally. We are PCI-DSS compliant and are the only in-production vehicle payment platform that aggregates multiple EV payment providers and methods into a single, unified and secure solution, for use on a global basis.
See Park and Charge in action
Watch our Park and Charge product video to see how we create seamless in-vehicle EV charging experiences.
Get Connected
Contact us to find out more about our Park and Charge service.