Eugene Tsyrklevich
Founder & CEO

Eugene launched Parkopedia after he drove to a conference in San Francisco in 2007 and struggled to find any useful parking information online. Eugene realised that drivers in Paris, Shanghai, London and thousands of other cities around the globe were probably struggling with the exact same problem every day, so launched Parkopedia with the mission of improving the world by delivering innovative parking solutions.
Eugene holds both a Bachelor and a Masters degree in Computer Science from the University of California, San Diego.
Christina Martinez
Head of Human Resources & Customer Service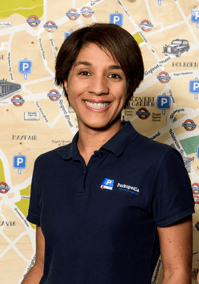 Christina Martinez has been with Parkopedia since 2009. Having worked with Eugene previously, Christina was one of the first to be contacted to help him build the business, and has held multiple roles at the company, from marketing to global operations to HR, often at the same time!
Christina's days are usually taken up with global operations matters such as liaising with HR across our global offices, discussing Finance matters with our Financial Director, and dealing with any escalated cases from the customer service team.
Vladimir Gorodetki
Head of Data Team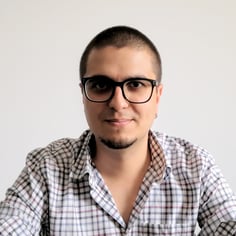 Vladimir is responsible for the data management team, who ensure that Parkopedia's data has global scale, accuracy and freshness. This entails developing working practices and processes for both online and on-the-ground surveyors, improving efficiency and verifying data accuracy.
Prior to Parkopedia, Vladimir held various roles in the finance industry.