Powering connected vehicle services
for millions of drivers globally.
We are the leading global in-car services provider, focused on delivering the very best in-car experiences worldwide.
Founded in 2007, we help drivers find and pay for parking, EV charging, fuel and tolls easily and conveniently in 20,000 cities across 90 countries – without the need to drive around looking for a space. Today we're powering connected vehicle services all over the world in millions of connected cars, online and on mobile.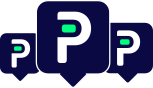 90 million
off-street and on-street parking spaces across 90 countries

Full suite
of cloud parking services across data, transactions and indoor mapping

Superior solutions
for auto manufacturers, parking operators, last mile and more
Our Solutions
See how we can create seamless in-car parking experiences for drivers and cars
Who we work with
Our data is integrated with the biggest automakers and technology providers in the world, to bring new and improved connected in-vehicle experiences to millions of drivers globally.
Our clients include Apple, Audi, BMW, Ford, Garmin, GM, Jaguar Land Rover, Mercedes-Benz, Peugeot, TomTom, Toyota, Volkswagen and many more.
Here are a few examples of our integrations:
Audi Q3
See how our data is integrated into the Audi Q3 to show parking locations, information, and availability
Apple Maps
See how our data is integrated into Apple Maps to show parking locations and information